INTRODUCTORY SPECIAL*
3 SOLO SESSIONS / $195
3 DUET SESSIONS / $240
* ONE-TIME SPECIAL FOR NEW CLIENTS ONLY
SESSIONS, RATES & POLICIES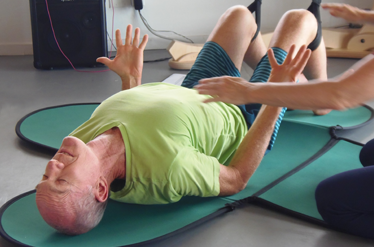 1 session / $95
3 sessions / $90
5 sessions / $85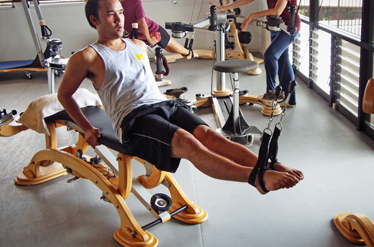 1 session / $110
3 sessions / $100
5 sessions / $90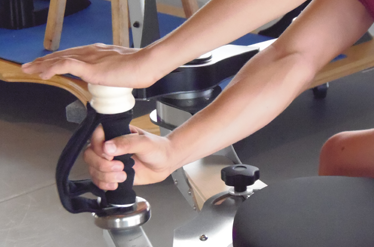 3 students / $35 per student
4 students / $30 per student
5+ students / $20 per student
 INDEPENDENT SESSIONS ARE AVAILABLE WITH INSTRUCTOR APPROVAL
Making Appointments
Solo Private (1client /1 instructor),  Duet Private (2 clients /1 instructor), and Group (3 or more clients /1 instructor) training sessions are available Monday-Saturday by appointment. Pre-payment is required for all sessions in order to reserve an appointment time and an instructor in the studio's schedule.
Class Packages
Studio sessions can be purchased as single appointments or as a discounted package. Solo & duet packages are available in 3 or 5 sessions. Packages expire six (6) months from purchase date. All packages are non-refundable and non-transferable.
Standing Appointments
Standing appointments reserve a slot in our studio schedule just for you (or your group) and a studio instructor at an agreed upon day and time each week for the duration of the package you have purchased. If you wish to resume a standing appointment at the completion of a package you may do so by purchasing a new package or pre-paying individually for your next scheduled appointment.
Our Cancellation Policy
There is a 24-hour cancellation policy for all appointments. If you fail to show up for your appointment, or if you cancel with less than 24-hour notice, you will be charged the full price of your session to cover studio fees and the cost of your instructor's time. In the event that you must cancel your appointment and cannot give us a 24-hour notice, please be advised that you may give your session to another individual to take in your place (a family member or friend may appreciate the opportunity). Also, the more notice you can give us the better – if we are able to re-book your session time with another client, you will not be charged.
Independent Sessions
Independent practice sessions are available to certified teachers and experienced clients that are given clearance by their primary instructor to utilize the studio's equipment on their own. These sessions are exempt from the studio cancellation policy.
Refusal of Service Policy
West Hawaii Island GYROTONIC® has the right to refuse service to anyone for any reason.
Hygiene
Please refrain from using perfume or strong lotions as some individuals may have allergies to these products.
Illness
This type of exercise does not benefit the body when one is ill. It tends to weaken the body further and exposes our staff and clients to illness. We ask that you kindly cancel your appointment(s) when you aren't well.
Babysitting
Please refrain from bringing underaged children with you, as there is no way for them to be adequately supervised within our studio space while you are exercising.
Silencing Your Mobile Phone
Help us maintain a focused and peaceful environment by refraining from using a mobile phone during your visit. Please turn off your mobile phone (or set it to vibrate) before entering the studio.
Referral Discount
Our studio and instructors thrive on the positive referrals our clients give to others. Send a friend over to try our services and you will receive 10% off your next studio purchase. This offer is one-time only per referral.